I hope you are all enjoying you're day and pleasently plump with the goodies of the day! I personally will be spending my day cooking and then enjoying time with my family! As a military family it is not always easy to go home for the holidays so we opted to stay here and cook which is perfectly fine by me! I LOVE cooking big meals that last days!! Now, the clean-up.....that's a whole `nother story!! But that's what I got a hubby and 2 little muchkins for, right? LOL! So without further ado: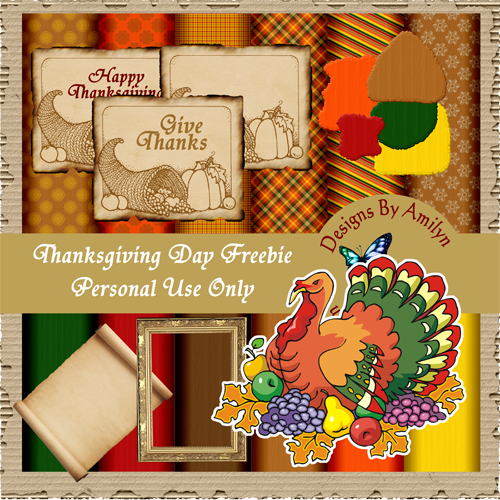 CLICK IMAGE FOR DOWNLOAD

DON'T FORGET TO CHECK OUT MY SALES AT ALL MY SALES!
SUGAR MAMA HAS ALL MY PRODUCTS PLUS SOME EXCLUSIVE KITS (SHOWN ON OLDER POSTS) FOR $1.00
ALL MY OTHER STORES HAVE MY PRODUCTS FOR 60% OFF. NOT ALL STORES HAVE THE SAME PRODUCTS SO CHECK THEM ALL OUT!!